it's been a week (or two) of setbacks.
I'm currently writing here, stuck in bed, and recovering from one of the nastiest bouts of the stomach flu I've ever had. It started this past Tuesday; I woke up early to go for a run, powered through about 5 miles, and got my day started. But I was exhausted by the time 9:30pm came around. I went to bed, slept solidly through the night (which never happens), and woke up at 5:45am on Wednesday in a fog. I wasn't hungry (which NEVER happens for this foodie). Before 10am even hit, I was in desperate need for a nap.
the 6:30am hint of a beautiful sunrise.
obligatory post-run pano of my deserted town.
i napped for about an hour, and got back to work.
I thought it was probably my allergies kicking my derrière, which is typical this time of year. But by 2pm, a full on full-head headache kicked in. And so did a sore throat. It was horrible, but I have been in worse pain, so I kept on keeping on. I decided to go to Pobbleton Park and play some catch, and hope a little bit of fresh diamond air would make me feel better.
hahaha, the level of wrong I was about that is incalculable.
BIG MISTAKE. HUGE.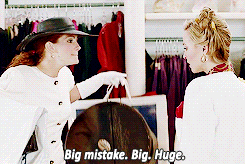 as soon as we had walked over there and tossed the ball about, eh, 4 times,
I started to see the twinkling spots that come right before I pass out. So I sat down, took some deep breaths, and then tossed up everything from that day. Needless to say, I've never felt as sexy as I did in that moment **rolls eyes to the other side of the room**.
hammock + tea + netflix is the best way to mend on sunny day.
and that's how I've been for the last few days.
I'm on the mend, but I feel so weak. It's going to take a while to get back to where I was, physically. Which sucks.
yogi tea = the best tea for any/all occasions.
on the bright side, though, my body has kind of reset itself.
I don't know about you, but after I've been really sick, my body only craves good things. It must be an evolution thing, but I crave things with high nutrients that (probably) heal my body from the inside out. Is anyone else like this?
drought raw apple + thieves juice. Picked this up at VegFest, and it definitely made me feel better!
with this re-set, i feel better than I have in that last month.
I'm definitely feeling the need to get back in the kitchen and whip up some delicious nutritious goodies. Perks of being sick and unable to get out of bed: endless
recipe pinning
and
blog stalking
. Can't wait to share what I've found!
anyway, here are the last two weeks in review:
left: end of week 2; center, top right, bottom right: end of week 4. Pardon the awesome Michigan socks.
weight:
down 3lbs, but it's just from being sick
food:
mostly gatorade, tea, and saltines. Bleh.
phsyical activity:
pre-sick, I killed in running and getting some gym workouts. post-sick, can barely move.
i'm definitely starting to get stir-crazy, so I can't wait to get back out and get back at it!
also, don't forget to wash your hands. It's still cold & flu season, people!
xo,
adrienne.